Horaires vols Yakima
Yakima, bon à savoir
Temps de vol
8h Depuis Paris
DECALAGE HORAIRE ?
Il y a un décalage horaire de 8 heures entre Paris et Yakima.
CLIMAT, METEO
AGENDA (FESTIVALS, FÊTES)
Janvier : New Year Celebration, Hoptoberfest, Poetry Out Loud. .
Février : Spirit of the West Cowboy Gathering, St. Paul Cathedral School Mardi Gras, Kestrel Vintner's Valentine's Day Dinner, Annual Washington's Birthday Celebration, White Pass Winter Carnival, Annual Wild West Auction, Kinderconcert.
Mars : Real Heroes Breakfast, Shamrock Cup: 6K Fun Run and Walk, Central Washington Home and Garden Show, Kiwanis SongFest, Rattlesnake Hills Wine Trail's Appellation Day, Filipino Anniversary Celebration.
Avril : Easter Egg Hunt, Easter Dining , White Pass Short Film Festival, Annual Kite Festival, Annual Platinum Wine Awards, Arbor Day Tree Planting, Arbor Festival, Annual Walk the Wine Event, Granger's Annual Cherry Festival, Anniversary Fiesta.
Mai : Cinco de Mayo Fiesta Grande, Central Washington Junior Livestock Show, Canine and Wine Walk, Mother's Day, Antique and Gun Show, Annual Grape to Glass Gala, Goldendale Bluegrass, Wine, and Art Festival, The Depot Restaurant Birthday Party, City of Yakima Birthday Party, Memorial Day Parade, Annual Dash Race.
Juin : Treaty Days and YN Cultural Center's Anniversary Celebration, Rock the Gap, Annual Edge Fest, Annual Powi-Ya-Lux-Simit Pow Wow, Annual All Indian Championship Rodeo, Father's Day, Annual Festival of Flowers, Darigold Dairy Fair Day, Annual Red Wine and Ribs Celebration, Annual Clear Lake Memorial Runs, Kestrel Festival.
Juillet : Toppenish Rodeo and Pow Wow, Fourth of July Carnival, Maryhill Festival of Speed, Annual Cherry Festival at Barrett Orchards, Annual Wild West Parade, Yakima Folklife Festival, Smokeout Chokeout Motorcycle Festival, Outdoor Summer Cinema, Concerts in the Park.
Août : Yakima Valley Fair and Rodeo, Annual Prosser Wine and Food Fair, Free Music Jam, Summer Campfire, A Case of the Blues and All That Jazz, Beer and a Movie at Allied Arts, Annual Paws in the Pool Day.
Septembre : Art and Music on the Boardwalk at Track 29, Downtown Paranormal Conference, SunDome Volleyball Festival, Annual Rainier Mountain Festival, Annual Indian Summer Golf Festival, Yakima Farmers' Market, Yakima Valley Salsa Festival, Annual Ponies in the Sun Car Show, Annual Volksfest, Central Washington State Fair, Sunfair Parade.
Octobre : Annual Rainier Arts Festival, Fresh Hop Ale Festival, Haunted Walk in the Heritage Theater, Halloween Trolley, Annual Dia de los Muertos Altar Exhibits.
Novembre : Guns and Antique Flea Market, Wine Yakima Valley's Thanksgiving in Wine Country.
Décembre : Lighted Farm Implement Parade, Yakima Valley Museum's Holiday Open House, Downtown Yakima Holiday Light Parade, Annual Luminaria, Santa Trolley, LGG Members' Arts and Crafts Show.
Températures moyennes mensuelles
Découvrir Yakima et l'Etat de Washington en images
Washington: Coucher de soleil
Washington: Montagnes enneigées
Washington: Montagnes
Washington: Coucher de soleil
Washington: Montagnes enneigées
Washington: Seattle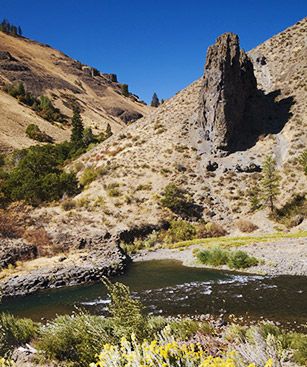 Le plus complet des guides en ligne
Vols à destination de Yakima
Compagnies aériennes proposant des horaires vol Yakima
Aéroport de Yakima
Vacances Yakima