Horaires vols Grand Junction
Grand Junction, bon à savoir
AGENDA (FESTIVALS, FÊTES)
Janvier : New Year Celebration, Annual Ham and Beans Dinner.
Février : Honor Choir Festival, Annual Taste of the Grand Valley at Two Rivers Convention Center, Sweaterfest Independent Music Festival.
Mars : Festival for Creative Pianists, Wild and Scenic Environmental Film Festival.
Avril : Colorado West Festival, Ranchstyle Mountain Bike Festival, Annual Fruita Fat Tire Festival, Mike the Headless Chicken Festival.
Mai : Art & Jazz Festival
Juin : Palisade Bluegrass & Roots Music Festival, The World Music Festival Concert at the Gardens, Country Jam USA Music Festival .
Juillet : Independence Day Parade.
Août : Desert Rocks Music Festival, Reggae Festival in the Gardens, Grand Junction Comedy Festival, Palisade Peach Festival, Rock Jam Music Festival.
Septembre : Fuoco Motor Co. Downtown Car Show, Fire & Water on Watson Island, American National Bank Downtown Farmer's Market, Western Slope Winter Electronic Music Festival, Annual Fruita Fall Festival.
Octobre : Spooktacular, Colorado West Marching Band Festival.
Novembre : Wells Fargo Tree Lighting, Percussion Festival and Concert.
Décembre : Annual Parade of Lights, Moscow Ballet, Think Thursdays - Downtown in December.
CLIMAT, METEO
Prévisions météo à Grand Junction
DECALAGE HORAIRE ?
Il y a un décalage horaire de -8 heures entre Paris et Grand Junction.
Hôtels Grand Junction
Hampton Inn Grand Junction Co

Situation : Grand Junction (Centre ville)

Adresse : 205 Main Street

Confort : 3 étoiles (navette aéroport, service de blanchisserie, parking, ...)

Capacité : 80 chambres réparties sur 3 étages

Grand Junction Nw

Situation : Grand Junction (Banlieue)

Adresse : 654 Market Street

Confort : 2 étoiles (navette aéroport, service de blanchisserie, parking, ...)

Capacité : 97 chambres réparties sur 4 étages

Quality Inn Grand Junction

Situation : Grand Junction (Centre ville)

Adresse : 733 Horizon Dr.

Confort : 2 étoiles (navette aéroport, service de blanchisserie, ascenseur, parking, ...)

Capacité : 107 chambres réparties sur 3 étages
Découvrir Grand Junction et le Colorado en images

Colorado: Denver

Colorado: Denver

Colorado: Denver

Colorado: Lac

Colorado: Montagne

Colorado: Forêt
Aller / retour
Aller simple
Multidestinations
Du lundi au samedi : 8h30 à 19h30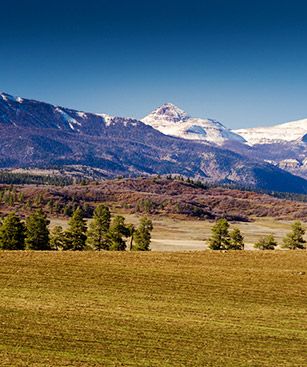 Vols Grand Junction
Partez avec British Airways
Au départ de Paris (France)
Départ le
Retour le
à partir de 1 017 € TTC *
Le plus complet des guides en ligne
Vols à destination de Grand Junction
Compagnies aériennes proposant des horaires vol Grand Junction
Aéroport de Grand Junction
Vacances Grand Junction