Horaires vols Cedar City
Cedar City, bon à savoir
Temps de vol
8h30 Depuis Paris
DECALAGE HORAIRE ?
Il y a un décalage horaire de 8 heures entre Paris et Cedar City.
AGENDA (FESTIVALS, FÊTES)
Janvier : Festivités du nouvel an, Cedar Breaks National Monument YURT / Winter Ranger Station Visit, US Marine Corps On Snow Fun Competition, Parowan Birthday Celebration, Brian Head Town Bonfire & S'mores, Lucky 13 Learn To Ski Weekend, Red Bull Rival Snowboard Competition, SUU Theater Production, Polar Plunge.
Février : Cedar Mountain SnowFest, Utah Winter Games, Presidents Weekend Bonfire & S'mores, Lincoln Day Dinner, Cedar City Prom & Bridal Show.
Mars : SUU Polynesian Luau, Utah Winter Games, Spring Bonfire & S'mores, Spring Equinox Observation, Miss Native American, Annual POW WOW, Color Country Shootout, Master Singers Easter Concert
Avril : Southern Paiute : A Portrait Exhibit, Easter Bonfire & S'mores, Easter Egg Hunt, Brian Head Easter Carnival, Spring Carnival, Lions Club Flight for Life Kite flying event, Arbor Day Celebration.
Mai : Memorial Weekend Bonfire & S'mores, Cedar Breaks National Monument Anticipated Summer Season Opening, Memorial Day Programs.
Juin : Children's Fishing Day, Utah Summer Games & State Games of The West, Annual Paiute Restoration Gathering & POW-WOW, Girls Youth Softball Tournament, Annual Parowan Fun Run Car Show, Wendy Wood Memorial Rodeo, Father's Day Weekend Bonfire & S'mores, Summer Solstice, Annual Groovefest American Music Festival, Annual Cedar City Arts Festival, Utah Shakespearean Festival, Annual Brian Head Arts & Crafts Festival, Annual Cedar Breaks National Monument Wildflower Festival.
Juillet : 4TH of July Parade, Brian Head Fire Department Annual Pancake Breakfast, Independence Day Celebration Parade, Annual Utah Mid-Summer Renaissance Fair, Jamboree Street Festival, Neil Simon Festival, Annual Thunder on the Mountain Motorcycle Rally, Duck Creek Chili Cook-off, 24TH of July Town Bonfire & S'mores, 24th of July Lions Family Rodeo.
Août : History Day Camp, Parowan City Fly-In Pancake Breakfast, Night Out Against Crime, Annual ULLR 5K Run, Cedar Breaks National Monument Anniversary Celebration, Annual Cedar City Arts Festival, Brian Head Town Bonfire & S'mores.
Septembre : Iron County Fair, Festival of Homes, Labor Day Breakfast, Great American Stampede, Annual Red Rock Relay, Utah Shakespearean Festival Fall Season, Cedar City SkyFest, Cedar Canyon Half Marathon, Annual Oktoberfest, Fall Equinox Observation.
Octobre : Parowan Fall Fest, Haunted Forest, Harmony Apple Festival, Annual Pumpkin Festival, Livestock & Heritage Festival, Annual Hallelujah Night Festival, Tricks, Trunks & Treats.
Novembre : Iron Mission Days, Cedar City Birthday Ball, Annual Craft Fair, Parowan Christmas in the Country, Thanksgiving Weekend Bonfire & S'mores.
Décembre : American Children's Christmas Festival, Christmas at the Homestead, Annual Electric Light Parade, Christmas Eve Bonfire & Smores, Fireworks & Torchlight Parade.
CLIMAT, METEO
Températures moyennes mensuelles
Découvrir Cedar City et l'Utah en images

Utah: Monument Valley

Utah: Monument Valley

Utah: Monument Valley

Utah: Monument Valley

Utah: Monument Valley

Utah: Salt Lake City
Aller / retour
Aller simple
Multidestinations
Du lundi au samedi : 8h30 / 19h30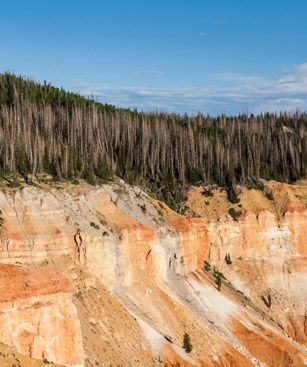 Le plus complet des guides en ligne
Vols à destination de Cedar City
Aéroport de Cedar City
Vacances Cedar City